Nick Bradley (Chairman)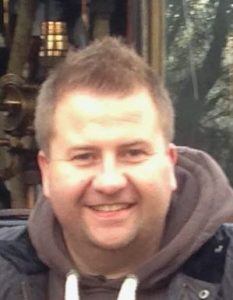 Married to Sarah we relocated to Bredon in 2007 from Hereford.  We have two children who are attending the local schools.  It was my work as a quantity surveyor that originally brought me to this area, so when later in life we decided to relocate due to my work, Bredon was the obvious choice.  Having held senior commercial positions within large construction organisations, the yearn to work locally, lead me to set up a construction consultancy business on the Bredon Hill, where we have been located since 2010.  I enjoy spending any free time with my family, walking, watching sport, as participation has become limited to more relaxed sports as time goes on.  I look forward to contributing to the efforts of the Parish Council in helping the local community.
Karen Brooks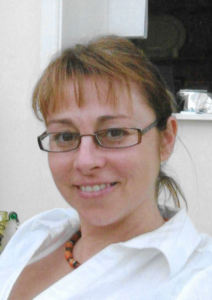 I had the honour of being co-opted onto the Parish Council in April 2022 to represent Bredons Norton village.  My partner and I moved to the area in 2021 and are slowly settling into village life. We have been welcomed with such warmth that we now see this very much as our home. I have a son, grandchildren, work full time and grow as much of my own veg as possible. I love growing our own food, have a passion for sustainability and the environment. My background is in mental health nursing and teaching however, I have always been an active trade unionist, and eventually changed careers to work for an education union. I hope I will not only be able to represent the Parish, but also be able to highlight the specific views and needs of women in our community.
Matthew Darby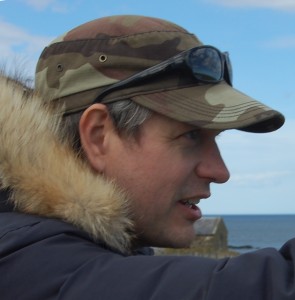 Elected in 2007 & 2011. Born 1968, married with two children. Helps run the family-owned Kemerton Farm the majority of which is in Bredon parish. Previously worked as a consultant with the Landscape Agency restoring historic parks & gardens. Specialism: landscape history, nature conservation, farming & forestry, and sustainable development. Current voluntary roles include: board member of The National Trust's Regional Advisory Board (2012-); board member of The National Trust's Regional Land Outdoors & Nature Board (2015-); board member of Cotswolds Conservation Board (2007-); panel member of Wychavon District Council's Rural Communities and Economy Advisory Panel (2015-); founder-governor of Kemerton Conservation Trust (1989-); director of (Tewkesbury) Abbey Lawn Trust (2012-); trustee of The Iris Darnton Foundation for conservation (2004-); Croome Court Appeal Committee (2009-); secretary, Bredon Village Design Statement Committee (2010-11); secretary, Kemerton VDS Committee (2010-11); Secretary, Bredon Parish Neighbourhood Plan Group (2015-); Member of Worcestershire Wildlife Trust, National Trust, RSPB, Plantlife, Garden History Society, CLA, Historic Houses Association, and CPRE.
Colin Davidson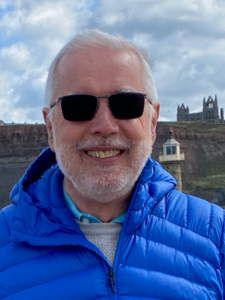 I am retired from a busy career in Construction having lived in Worcestershire since 1990, but only moved to Bredon in 2019 with my now second wife Diane. We are both widower's, having lost our spouses to cancer. Between us we have nine grandchildren so family life can, as you can imagine, be busy but great fun. My hobbies are keeping fit, watching Rugby (although I am still in shock following the demise of Worcester Warriors!), hill walking and sport in general. I am Chairman of the Pershore Plus Volunteer Centre which provides an invaluable service to the local community. I enjoy country life and as a co-opted member of the Parish Council I am keen to make a contribution to the village.
Timothy Drew (Clerk)
Born in Cheltenham and spent early life in Tewkesbury; moved to Bredon in 1984. Married to Sue with two grown up children and four grandchildren. Early working life in business development withi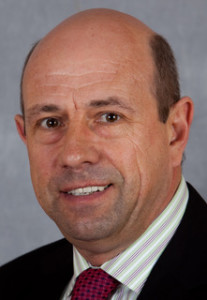 n aviation and oil industries. Latter career in facilities management roles in the telecommunications and security sectors. Was a Bredon Parish Councillor from 1987 to 1991 and also served as Vice Chairman and Treasurer of Bredon Football Club. Hobbies include most sports (follows Gloucester Rugby and Cheltenham Town FC), reading crime and thriller fiction and 70's progressive rock..
Kevin Falvey

First elected to Bredon Parish Council in May 2011. Married to Meryl, a former Nursing Sister at Tewkesbury Hospital, we have 2 grown up children and 4 grandchildren.  Originally from a coal mining village in South Wales, after leaving University and 5 years of moving around England with work, we settled in Bredon in 1985.  I am recently retired having run my own IT Project Management Consultancy for over 20 years.  I have been involved with many village activities and events over the years, as well as fund raising for local charities.  Currently, I am the Chairman of Bredon Star Rugby Club and sit on the Bredon Surgery Patient Participation Group.  My hobbies include, sport (particularly rugby), ballroom dancing and charity / community work.
Katie Hall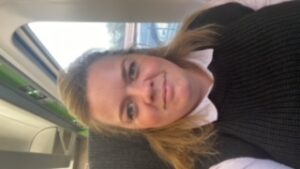 Having recently moved to Bredon in 2022 from Corse Lawn and grown up in a rural village. I attended Tewkesbury school for A-levels, so have lived around Tewkesbury all my life after spending time in New Zealand, Australia and Canada during my youth. Â I spent many hours attending Young Farmers Clubs meetings, I have moved up through the ranks of YFC to then become National Chairman 2019/2020. I have a full time job as a dairy commodities trader working across the UK and Europe. I am very passionate about the rural landscape and village life and look forward to working with the other councillors in the parish in order to make it a better place for the future generation.
Andrew Rhodes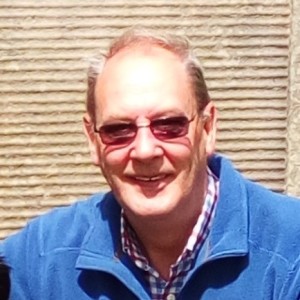 I was born in a small rural Lancashire village situated in the Pennines. During my working career within the oil industry, I have lived in London, Devon, Yorkshire and Ireland, before moving to the Tewkesbury area in 1980, settling in Westmancote in 1994. I have been married to Leona for thirty years and have two grown up children, who went to school in Bredon, Ashton under-Hill and Evesham. I am now retired and the longest serving member of the current Bredon Parish Council. I am passionate about maintaining the beauty of this wonderful area we live in, whilst moving forward with the times. I have a keen interest in classic cars, DIY and Gardening.
Declan Shiels
I moved to Bredon in the year 2000 and straight away my family settled into Village life. I've had 2 children attend all 3 local schools. Whilst my children were at Bredon Hancock's I became a Parent Governor and enjoyed being involved in decisions that affected the school. Not long after my term finished, the Chairman of the Parish Council asked me if I would be interested in joining the Council. I was elected in 2012 and have never looked back. My background is in I.T. and I have been heavily involved in bringing the Council into the 21st Century with this new website and a presence on social media.
Rob Sly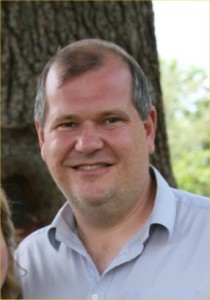 Co-opted to the Parish Council in Oct 2010, elected 2011 and 2015. Born 1968, married with two daughters. Lives in Bredon's Hardwick and represents the hamlet's interests on the Parish Council whenever possible. Spent 17 years in the IT industry, travelling the World including a five year stint in Scandinavia, specialising in Hospital Information Systems. Grew up in Cheltenham and returned to the Cotswolds in 2006 as that is where his heart lies. Now runs an Oxford-based property company in partnership with his wife, Ruth. They met when singing in Woking Choral Society and music remains a central part of Sly family life! Rob also enjoys playing golf, cricket and snooker and you may spot him driving round the parish in his restored 1975-vintage green double decker bus.